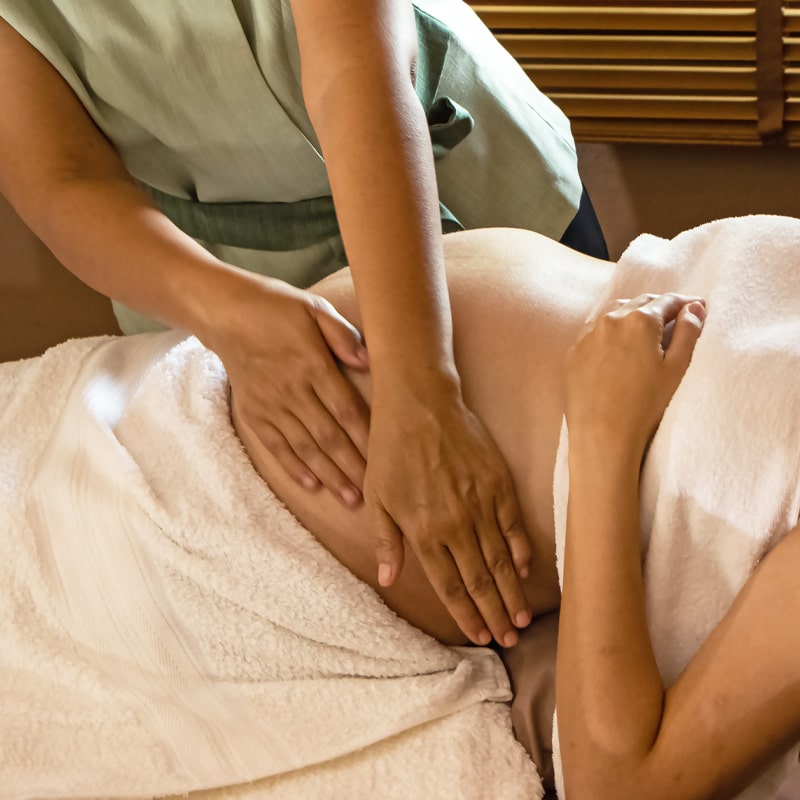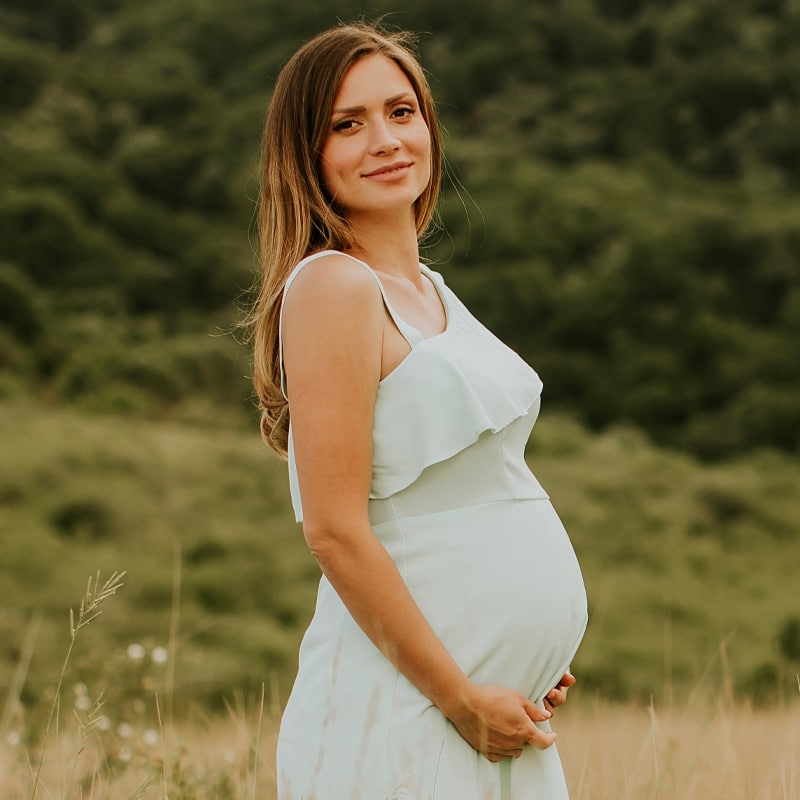 Make Way for Baby!
Pregnancy Massage in Liberty Hill, TX
As a mom-to-be, your body is undergoing daily changes and experiencing compounding stressors. Discover relief from your aches and pains with a prenatal massage at Pure Remedy Massage Therapy. With the main modality being Swedish massage to help relieve stress, aches, and swelling, your "problem areas" will be addressed and focused on as needed. Take time to rest up and re-energize during this important time in your life with a therapeutic massage.

Our Service
Prenatal Massage
60-90 min
Your body is working overtime. Take the pressure off and relax with a Prenatal Massage. Enjoy a peaceful massage that addresses areas of stress, and your body and your baby will thank you!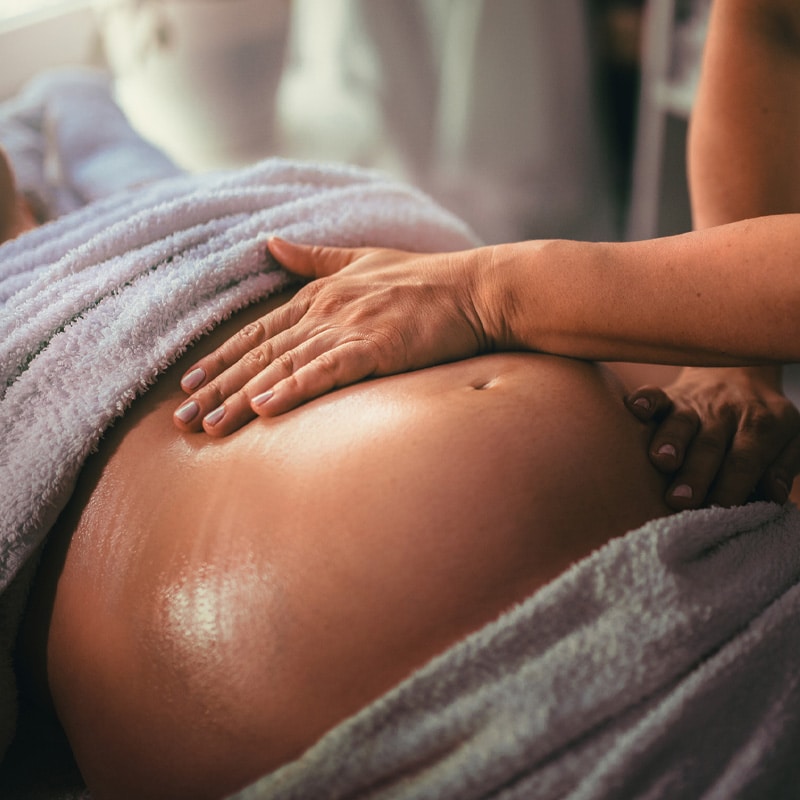 Nurture Your Body
As your body adjusts to your new bundle of joy, you'll gain extra weight and experience changes in your natural processes, including circulation. This can lead to swelling, aches, and overall discomfort.
Treat these symptoms with a massage focusing on your special needs as a mother-to-be. Swedish prenatal massage is recommended by the American Pregnancy Association to treat the skeletal and circulatory changes your body undergoes during the course of pregnancy.
Address irritation in your ankles, feet, lower back, and neck. Through mild pressure, soothing long strokes, and a variety of classic techniques, this massage stimulates your muscles with just the right attention to help them relax.
Benefits of Prenatal Massage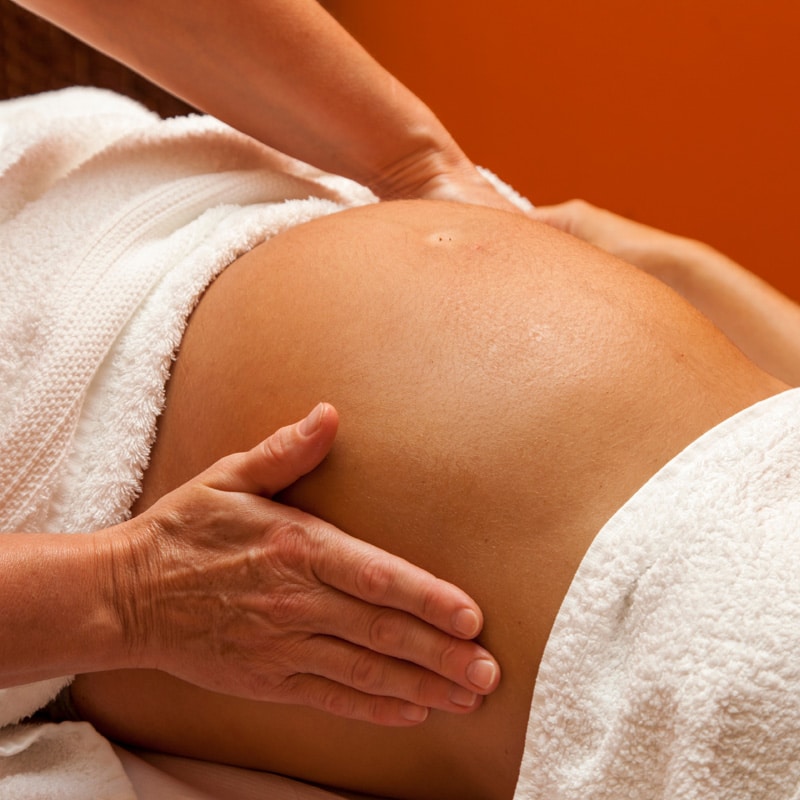 Alleviate Stress & Increase Endorphins
Stress relief is one of the best things you can do for yourself and your baby during pregnancy. The chemicals your body produces when you're anxious or upset will also be experienced by your baby, and that's no good. Prenatal Swedish massage is proven to increase endorphin production—our "happiness hormones"—which relieves fatigue, anxiety, physical strain, and brain fog. These hormones will benefit your baby as well, as they have been linked to fewer complications during birth.
This massage also improves lymphatic and blood circulation, which are both important during pregnancy as ways of flushing toxins and bringing nutrients to your baby. With a well-functioning lymphatic system, you'll notice reduced swelling, especially in your extremities.

Pregnancy Massage FAQs
For the safety of your baby, prenatal massage is not focused on your stomach, but on the areas most affected by your body's new developments—particularly your back and neck. Pure Remedy focuses on custom massages for every client and our sessions include a consultation to ensure we properly address your concerns or physical needs.
Some conditions may preclude you from massage treatment without approval from a medical professional. Speak to your doctor or contact our office to discuss potential concerns.
Coming in once or twice a month will help regulate your symptoms of pregnancy and provide you with the valuable endorphins that improve your quality of life. For frequent aches and pains, you may want to schedule weekly massage appointments.