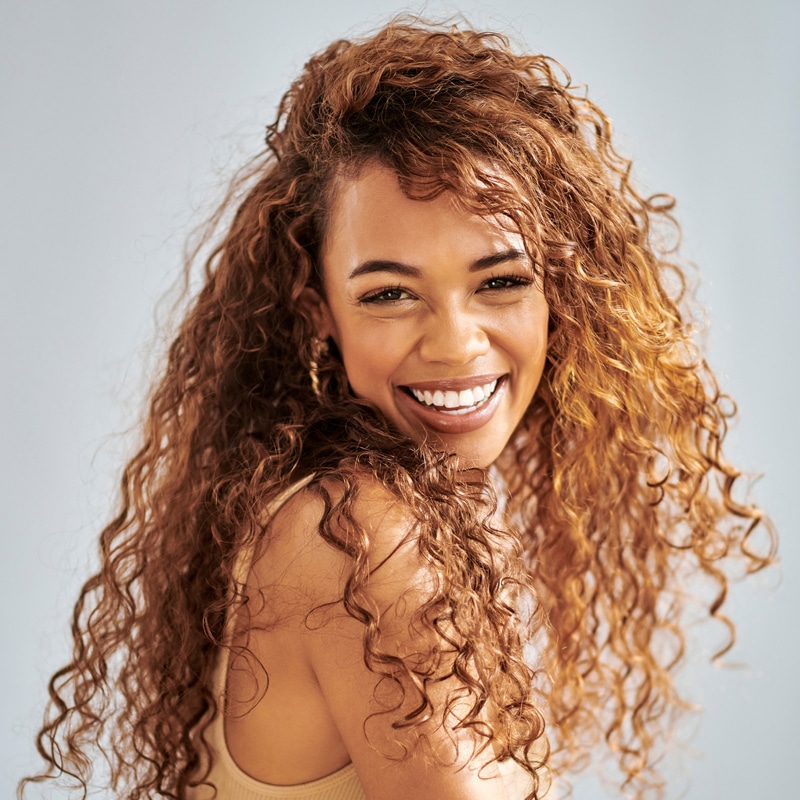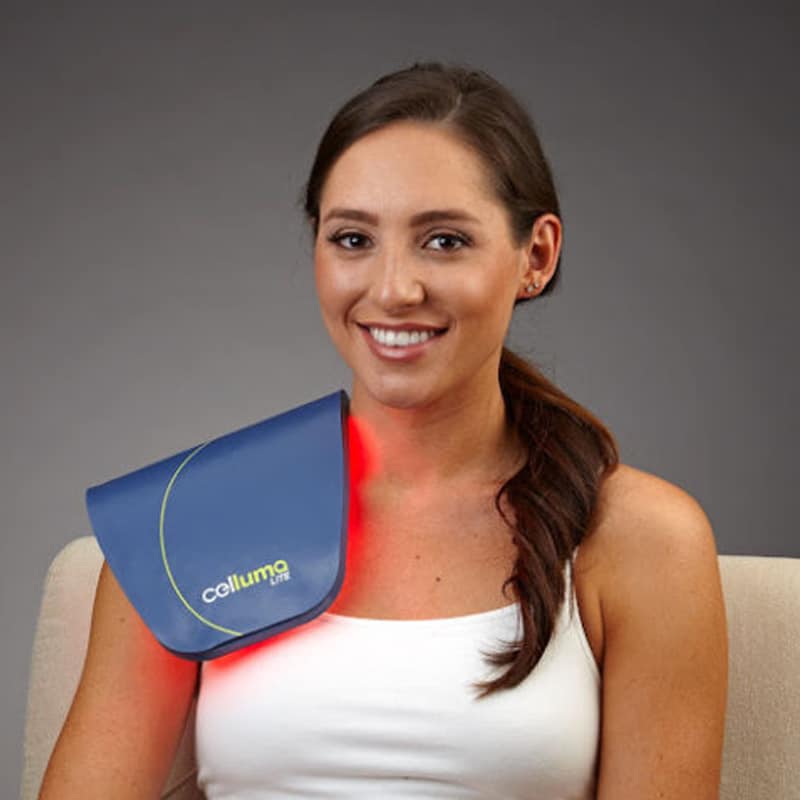 Clear Skin, Healthy Cells
LED Light Therapy in Liberty Hill, TX
Your natural healing processes depend on your body's ability to produce collagen, promote blood circulation, and respond to painful sensations. Light therapy, or phototherapy, provides energy that helps compromised cells regenerate naturally. It increases the production of collagen & elastin, improves blood circulation, and decreases inflammation & pain. This makes it perfect to treat a variety of issues, including chronic acne, fine lines and wrinkles, topical injuries, and other painful conditions. Explore your treatment options today!

Our Service
Our standard 30-minute session includes targeted treatment for your specific needs using a Celluma LED therapy device. This session can be focused on treating acne, wrinkles, wounds, skin conditions, or pain. Contact our office today to schedule your appointment and learn more information.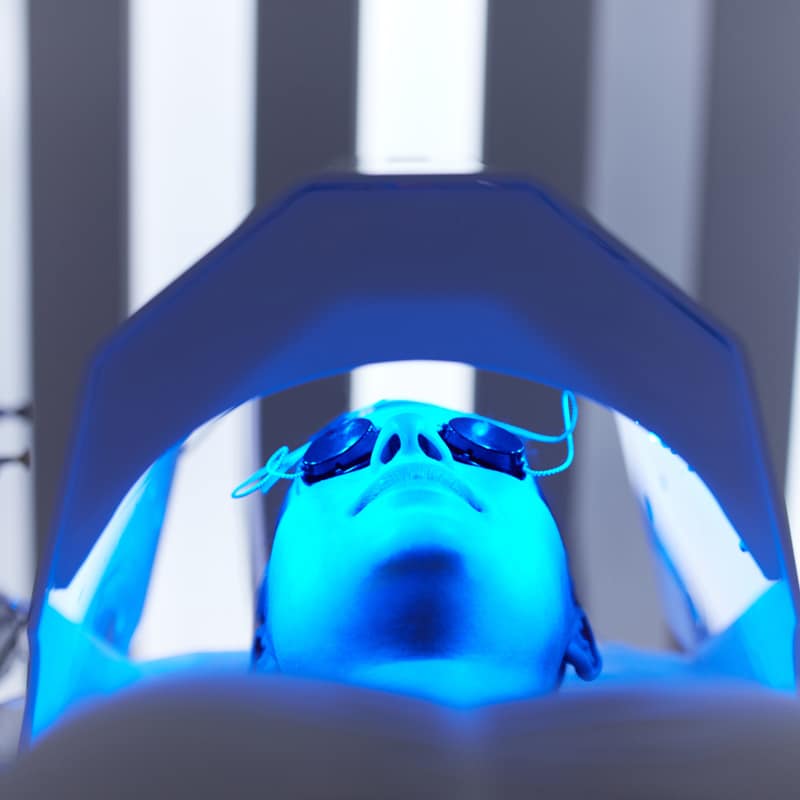 How Does Light Therapy Work?
Throughout the day, your skin absorbs different frequencies of light, which affect your bodily processes. Cells turn this light energy into cellular energy (or, ATP). This energy is used to power metabolic processes like DNA synthesis, protein synthesis, and cellular mitosis—which all contribute to cell health and regeneration.
By increasing cellular energy, you improve cell turnover and cell performance, processes that slow down over time as we age. This slowing leads to sagging skin or wrinkles and makes it harder to heal from injuries.
LED light therapy applies specific wavelengths of light energy to accelerate your natural healing abilities and repair processes. Specific wavelengths can be used to target different processes, and our Celluma device offers high-quality technology that can work on a broad range of spectrums. Our professional treatments provide better results than you can get with at-home devices thanks to the quality of the technology.
Benefits of Light Therapy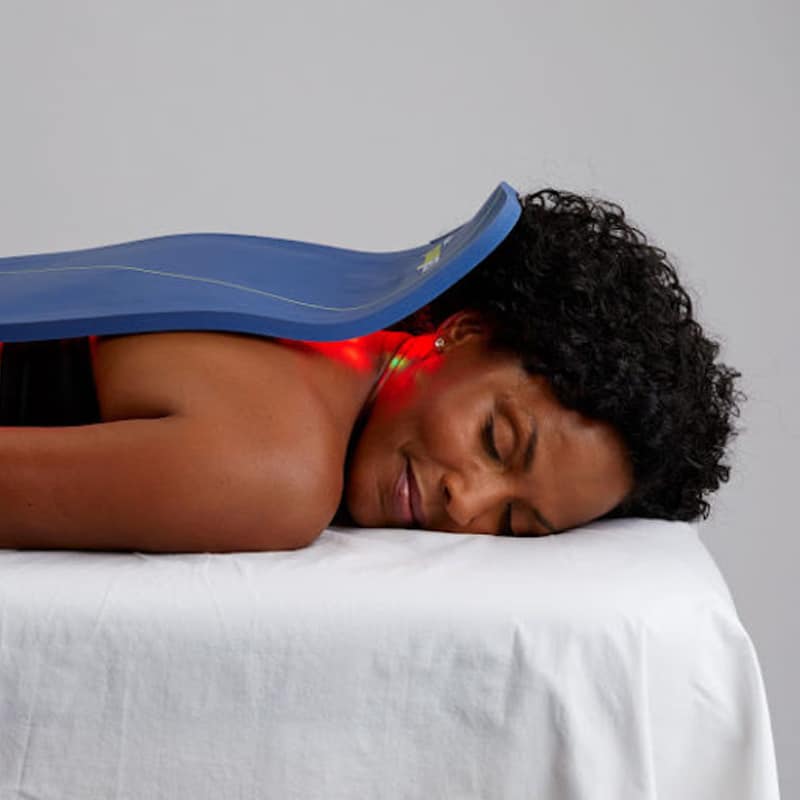 Healing & Anti-Aging Technology
Not all light therapy is created equal. At Pure Remedy, we use Celluma—a trusted and leading name in LED therapy. Our all-in-one Blue, Red, and Near-Infrared light therapy system is effective on many different parts of the body and treats an array of pain-causing conditions. This device is able to contour close to the skin's surface for increased light absorption and optimal therapeutic efficacy.
As an FDA-cleared treatment, light therapy has been proven safe for a variety of uses. Originally developed by NASA engineers for pain management and injury treatment on long-term space missions, light therapy is used today as a safe and natural method of treating a variety of pain and skin conditions. But you don't need to be an astronaut to reap the benefits of infrared light therapy for pain, and you don't need to travel to space—just book your appointment at Pure Remedy today!

LED Light Therapy FAQs
Yes! At Pure Remedy, we're focused on holistic wellness, and we're happy to add a standard 30-minute phototherapy session to any facial or massage treatment. Call today to book your facial or massage and enhance your treatment with the healing benefits of Celluma therapy.
As a cellular treatment, the benefits of light therapy compound over time to improve your results. In order to see significant benefits, a series of professional treatments are necessary (as opposed to singular treatments or less-powerful, at-home devices).
Depending on your needs, you may need weekly treatments for a month in order to enjoy results. Often a maintenance regimen of treatment every month or every few months will help you continue enjoying the many benefits of LED phototherapy.
Our price per session is $45 per 30 minutes, but our clients see the greatest benefits with multiple sessions, which is why we offer LED Light Therapy Series packages: