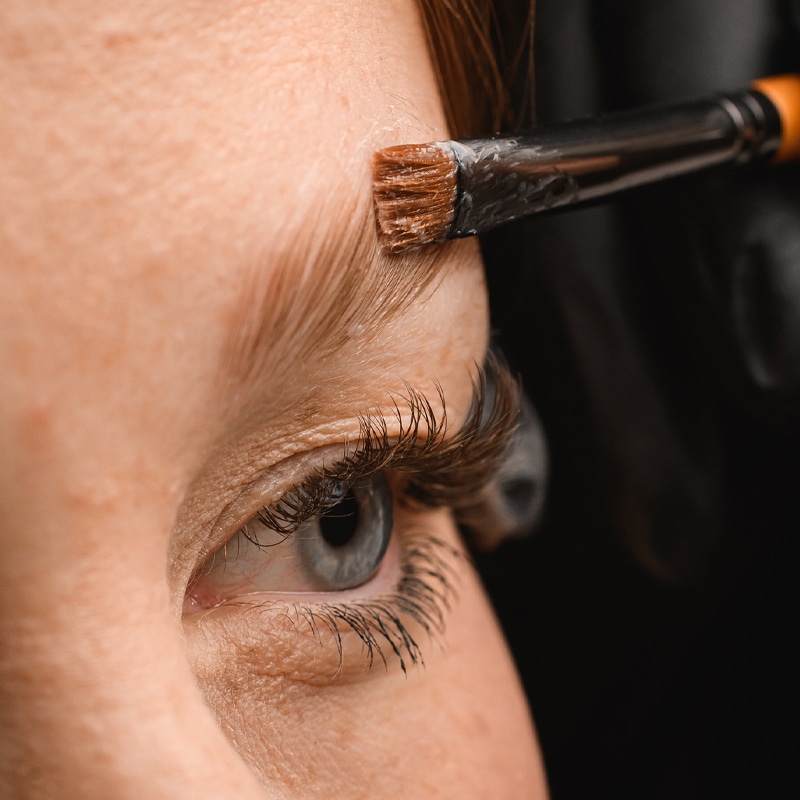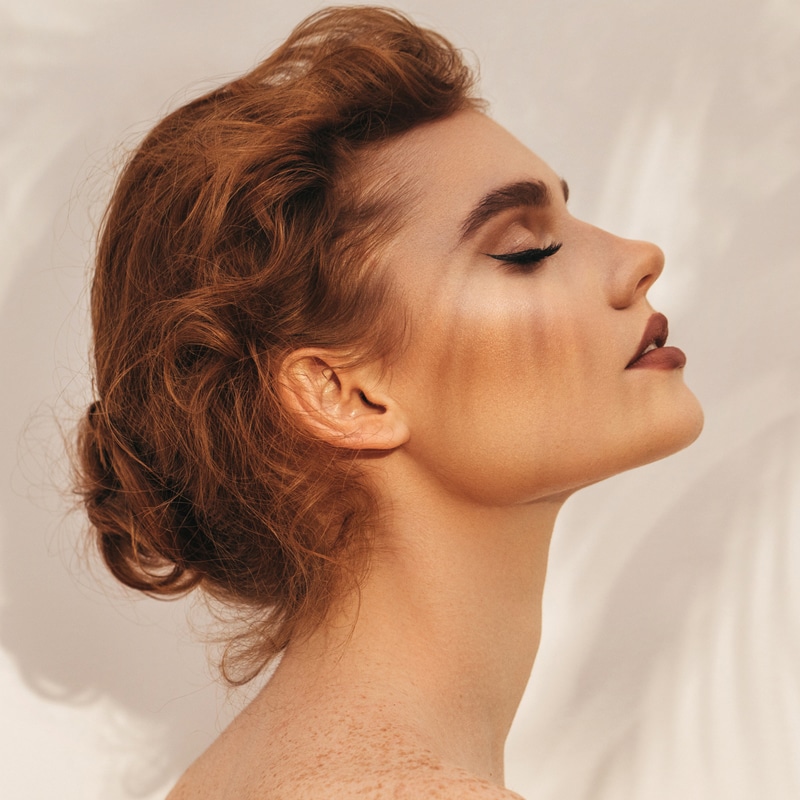 Lift & Define
Beautiful Brow & Lash Treatments in Liberty Hill, TX
Help your natural features look their very best with a little boost from our lash and brow services. With options for tinting, lifting, and lamination, you can achieve a more polished, refined look that takes minimal effort and makes your daily makeup routine easier. Whether you need a treatment that lifts and curls lashes or enhances your natural brows, Pure Remedy has the solutions you're looking for. Book your esthetic appointment today to accentuate your natural good looks.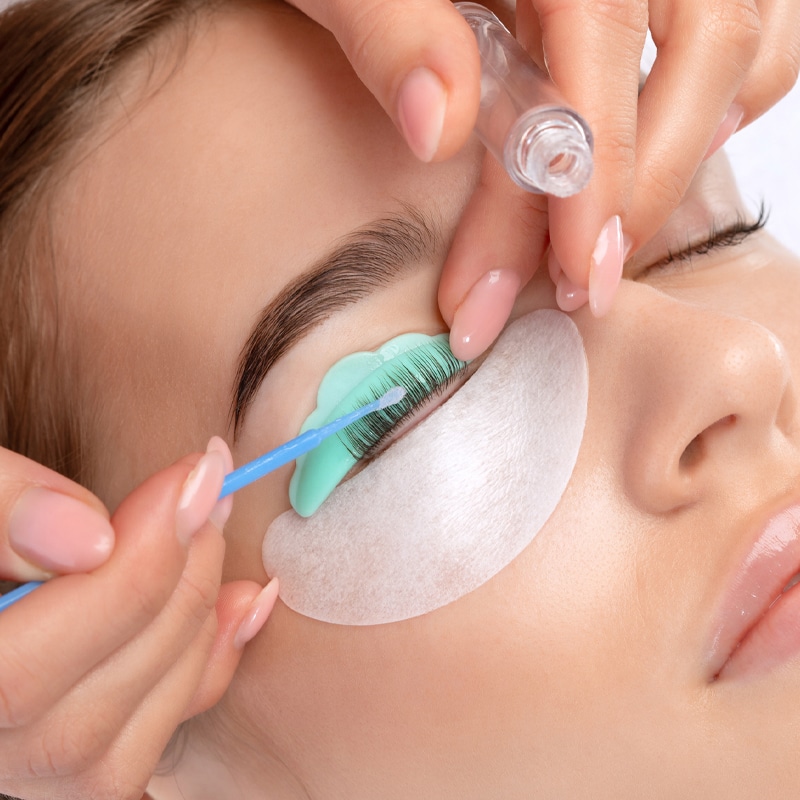 Achieve Lasting Lift & Curl
Don't bother with the irritation of lash curlers and mascara. Choose to wake up with beautifully curled, darker lashes that last all day with lash tinting and curling services at Pure Remedy.
Our 60-minute Lash Lift & Tint is a semi-permanent treatment that creates an eye-opening lift on naturally straight or downward lashes. This effect can last anywhere from 6-8 weeks. Tinting intensifies your natural lashes and/or brows by darkening them and adding definition to the eyes and brows.
This spa treatment adds a subtle curl to your lashes, helping them look fuller and longer for all types of settings, indoors and outdoors. You'll leave our salon bright-eyed and feeling beautiful with this instantly gratifying service that improves the overall appearance of your lashes.
Benefits to Lash & Brow Services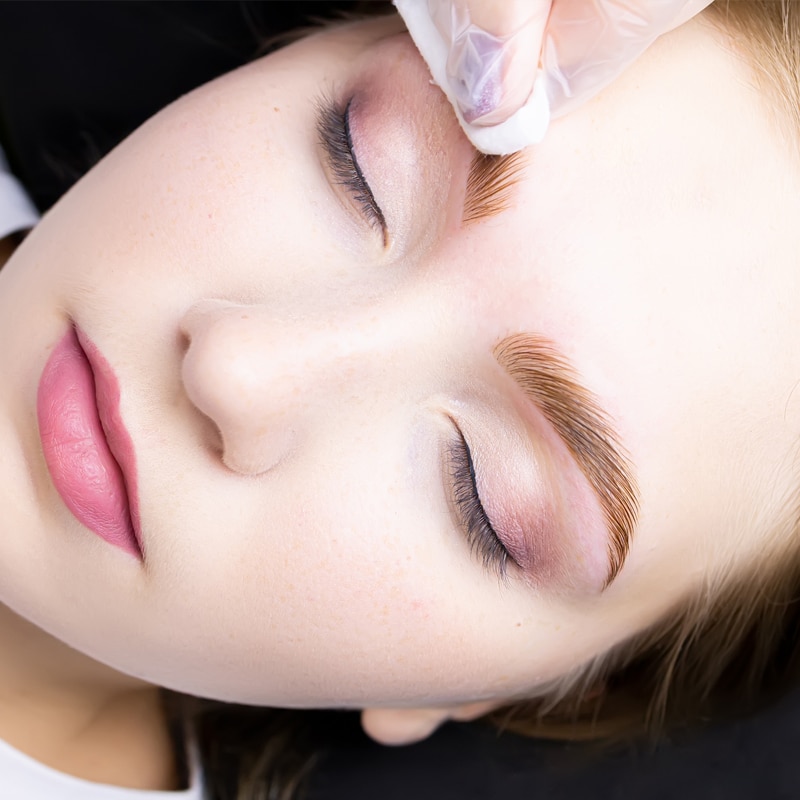 Discover Better Brows
Elevate your appearance with one of the latest trends in Europe—brow lamination. This semi-permanent procedure is best for anyone who wants to make a thin brow appear full within 30 minutes or to make a more full brow appear uniform and tamed.
Brow lamination is a process that uses a relaxer to help put unruly brows into place and create the popular fluffy brow look for those with thinner brows. Lamination aids in the redirection of the natural growth pattern of your eyebrow hairs to create a more symmetrical shape for weeks at a time.
After lamination, we style and shape your brows, adding definition & thickness. Our brow lamination includes a complimentary tint and shaping which can consist of a tweeze and/or trim.
You and your brow artist will discuss your goals to take your brows from blah to bangin'!

Tinting & Lash Lift FAQs
Eyelash tinting and brow tinting are safe and simple cosmetic treatments that use semi-permanent dye to alter the color of your eyelashes or brow hairs.
No matter your eye color, hair color, or skin tone, dark lashes are a universally attractive feature. Lash tinting will help your eyes pop without the need for mascara, for those minimal makeup days. Often, people will also use lash tinting to match dyed hair color or to make their natural lashes and brows more defined.
To discover how lash and brow tinting can enhance your features, book an appointment at Pure Remedy today.
Brow lamination can last up to 2 months. After treatment, no makeup should be worn for the rest of the day and you should be sure to keep your brows from getting wet. Please discontinue any retinol or acid use on your skin for 48 hours before your treatment.
A lash lift will usually last for around one month. Depending on the way you care for your lashes and your body's natural chemistry, a lash lift can last up to 6 weeks!